sr-only.body-term
The World Press Photo 2022 exhibition presents the best press photos of the past year. Independent, international and now also regional juries have selected around 120 photographs from 64,000 images. The range of themes covered is very broad, but the social issues are still in the forefront: climate catastrophes, pandemics, religious extremism, manipulation of information, etc. This retrospective allows the public to take a step back and look at events that are often only too briefly covered by the media.
Come and spend some time with us, we propose a large selection of activities for different target groups. A motivated and experienced team is awaiting you.
Guided tours can also be arranged outside of the official opening hours upon request.
Registration

2 weeks in advance

Duration

60 minutes; special arrangements available upon request

Group size

max. 25 people per tour

Languages

German, French, Italian and English. Others upon request.

Cost



CHF 120 for the guided tour + CHF 8/person admission

Children up to 16 years free.
World Press Photo 2022
Stichting World Press Photo, Amsterdam, Pays-Bas
Lannoo Publishers, Belgium, 2022
CHF 46.00
ISBN 978-2-37074-193-6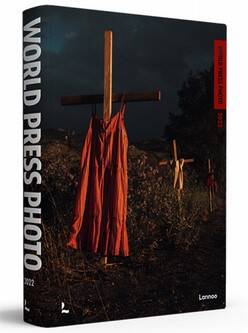 Swiss Press and World Press Photo 2021
published on 31.10.2022
Media release
World Press Photo 12.11. - 12.12.21
Swiss Press Photo 12.11.2021 - 06.03.2022
World events of 2021 in pictures
For the ninth year in succession, Château de Prangins is hosting two parallel exhibitions devoted to press photography: Swiss Press Photo and World Press Photo. These 2022 editions look back at world events in 2021 through the medium of images. From 18 November, visitors can experience a multitude of perspectives drawn from around the globe. The award-winning works tell stories of courage, record extraordinary actions, and capture myriad perceptions of reality. The Vernissage takes place on Thursday 17 November at 18.30. Admission is free.
After the pandemic of 2020, 2021 was a year of transition in which a number of issues resurfaced: abductions of schoolchildren by Islamist groups in Africa, fighting in the Gaza Strip, tensions in Ukraine, and people in Thailand demonstrating in defence of their civil rights, all against the constant backdrop of the global climate crisis.
Swiss Press Photographer of the Year Denis Balibouse from Lausanne received the award for a photograph taken in Geneva in June 2021, during the summit between Presidents Joe Biden and Vladimir Putin. In the foreground is the blurred hand of an Russian secret service agent and behind it, the two heads of state in sharp focus, seated in front of a set of large bookcases. As we view this snapshot, we sense the few seconds of uncertainty and nervousness experienced by the photographer just before he was required to leave the room.
This year's World Press Photo has adopted a new format designed to ensure that non-Western viewpoints are appropriately represented. The competition is now subdivided into six regions: Africa, Asia, Europe, North and Central America, South America, and Southeast Asia / Oceania. Each has its own jury, which selects the winners in its respective region. These are then appraised by a global jury that chooses the four overall winners. This year's World Press Photo of the Year award goes to the Canadian photographer Amber Bracken. Her photo, entitled Kamloops Residential School, is a homage to the many children who died at Kamloops, a town in western Canada, after being taken from their homes as part of a policy to assimilate indigenous people into Western culture.
Media material
Swiss Press Photo
World Press Photo